You know what's awful? When you go up to visit your parents over the weekend with the kids to see a Peter Pan ballet (which was wonderful) and you're sitting there relaxed and unsuspecting on Sunday morning, and then the horn on your car in their driveway starts blaring for NO REASON at all and you don't quite know what to do right away. Yeah. That's what happened today.
You know what's great? That when you call your husband for help back home he tells you you can either unplug one of the terminals on the car battery, or find the fuse and unplug that for the horn, or crawl under the car and disconnect the wire for the horn. Really? I can do one of those things? I don't think I can crawl under and find the wire, but I'm sure with a wrench I'm plenty capable of loosening one of the battery terminals. I can do that. So, you know what I did? I got an array of wrenches from my Dad and did loosen the terminal on the battery and then the unbelievable loud horn stopped...now, if I could find the fuse box, and find the horn fuse, and take it out---we'd be set! At least enough to get me the 2 1/2 hour drive to back home.
You know what you should always keep in your glove box? You should always keep your car manual there...which we do! So, I found out where the fuse box is inside the engine, and then I opened the box up and saw the schematic of the fuses on the lid and had to figure out which one was the horn fuse.
You know what threw me off? Yeah, the big word, "Horn" with no fuse had me confused for a long time. There was a horn space and no fuse was there. Then how had the horn been blaring? And by the way, when I say blaring, I don't mean that kind of sporadic, rhythmic, blasts of car horn that are the completely ignored security system for lots of SUVs. No. I'm talking about a continuous blast that must have disturbed the neighbors for the long time that it took me to figure out how to disconnect the car battery.
You know who came through for me? My Dad that's who. He looked at all of the words on the fuse box lid and found a much smaller one marked "horn" and that was the correct one that corresponded with the actual horn. Good eyes, Dad. So, I took out the fuse and then reconnected the battery terminal to see if I had gotten the right one, and there was no sound. Peace. Quiet. No blaring horn. Ahhhh.
So that was all right.
Another time, way back before I had kids, before my husband and I were married, I was driving into Chicago to visit with a friend and her kids at the Children's Museum at Navy Pier. It was a beautiful summer day. A little bit north and west of downtown Chicago, I discovered that I had a flat. I pulled off to the side and sat there for a moment. Oh. My. God! I've never changed a tire! I'm alone in the city. I don't have a car phone. I don't belong to AAA. What the ___! Damn it! Plus, I'm lookin' pretty cute in my kicky little mini summer dress (think 90s fashion) which is making me feel even more vulnerable than I really am and it's 3:30 in the afternoon...
I went into a local greasy spoon down the street, got on the pay phone, called my boyfriend (husband-to-be) crying and told him that he had to come and fix the tire for me. Yeah, except he didn't want to come all that way because by the time he got on the road, it would be rush hour and coming to me east on the Kennedy expressway would mean he wouldn't even be able to get to me until at the earliest around an hour and a half later. What?! Where's the shining armor? Where's the white steed? What do you mean "No."?!
Then my husband appealed to my intellect and explained to me that a car manual is written for morons. Well, it's written so even a moron can understand it. It IS in English. AND, he would totally explain to me over the phone right then and there how to change a tire. So he did. I got it. I was all over it. Jack on the actual frame of the car and not on the bumper or someplace equally stupid--check! Jack it up just a little, but keep the tire in contact with the road so it won't spin and take the lug nuts off--check! Lug nuts in the hubcap so you don't lose them--check! Take the tire off, and put the spare on--check! Reverse process to tighten the lug nuts back on--check! Put hub cap back on--check! Easy peasy!
Men, sometimes in small groups, or walking alone on the sidewalk coming towards me, did offer to help me. They saw a woman in distress and were willing to lend a hand. But, that freaked me out even more. What if they had nefarious designs on me? What would I do then, in my kicky little dress? Besides, I
could
change the tire. My boyfriend said I could--he had every faith in my ability--and he had walked me through it. I KNEW what I was doing. I just waved off every offer of help. I was fierce! I was strong!
Tire changing IS easy. It's no big deal. Do you know who felt empowered by her newly acquired tire changing ability? Me, that's who. I am hot shit when it comes to tire changing, or horn fuse removal too now.
I
am
Helen Reddy. When my kids are old enough, I'm going to teach them how to change a tire too. Or, my husband will teach them. My daughter will be Helen Reddy. My son will just be my capable son. You know, able to change a tire--just like his mom.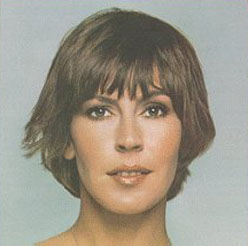 I am woman, hear me roar
In numbers too big to ignore
And I know too much to go back an' pretend
'cause I've heard it all before
And I've been down there on the floor
No one's ever gonna keep me down again
CHORUS
Oh yes I am wise
But it's wisdom born of pain
Yes, I've paid the price
But look how much I gained
If I have to, I can do anything
I am strong (strong)
I am invincible (invincible)
I am woman
You can bend but never break me
'cause it only serves to make me
More determined to achieve my final goal
And I come back even stronger
Not a novice any longer
'cause you've deepened the conviction in my soul
CHORUS
I am woman watch me grow
See me standing toe to toe
As I spread my lovin' arms across the land
But I'm still an embryo
With a long long way to go
Until I make my brother understand
Oh yes I am wise
But it's wisdom born of pain
Yes, I've paid the price
But look how much I gained
If I have to I can face anything
I am strong (strong)
I am invincible (invincible)
I am woman
Oh, I am woman
I am invincible
I am strong
FADE
I am woman
I am invincible
I am strong
I am woman